Analytical, rigorous thinking is the hallmark of the Wharton MBA.
Learn how to make decisions backed up by data and sound reasoning. Build on your strengths, and reach for your highest goals — leading with the deep knowledge and skills to take action.
Relevant Knowledge
Our 225+ faculty members participate in 20+ research centers and initiatives, and bring real-time knowledge to the classroom. Not limited to one method of teaching, they have pioneered unique experiential and team-based learning methods. Read more about the cutting-edge research and real-world applications of Wharton faculty knowledge in the news.
Options and Flexibility
We have 200+ electives and 15+ interdisciplinary programs, more than any other business school. You will master essential business knowledge and skills and customize your learning to fit your specific interests, experience and career path.
Rigor and Analytics
Gain critical tools for changing times. You will understand how to manage for uncertainty using solid foundational and data-centered business knowledge. You will learn to defend your strategy and decisions using a fact-based platform and analytical tools.
Infinite Pathways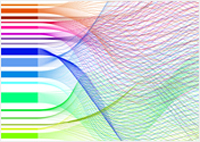 The MBA curriculum combines rigor and breadth of knowledge with increased flexibility.
Leadership and Teamwork
We pioneered learning teams, and have extended the concept by introducing the Wharton Executive Coaching and Feedback Program, the only program of its kind among top business schools. The WECFP is open to all MBA students and is an opportunity to partner one-on-one with an experienced executive coach. This and other leadership learning opportunities will support you as you develop improved self-awareness and try out key leadership behaviors.
International Perspectives
Immersed in a global community, you will experience global business right at the source through an extensive array of international study options, from week-long Global Modular Courses in cities around the world to dual-degree programs.