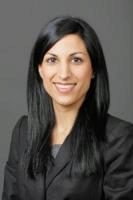 Greetings to our prospective applicants!
Yesterday we launched a redesign of the Wharton MBA website. While our entire team is excited about our new look, the redesign was truly a focused effort to enhance the experience that you, our prospective students, have on our site. With streamlined content and new interactive features, we hope that our new website provides you with clearer understanding of the Wharton Difference and how our program may be a good fit for you. While you are on the site, I encourage you to check out some of the new and enhanced features:
We hope that you our new website is helpful as you continue to learn about Wharton. If you have not done so already, please be sure to fill out our Let's Get Acquainted form so you can receive information about Wharton tailored to your specific interests.
Best,

Ankur Kumar