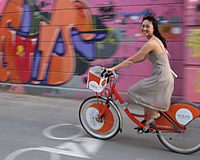 Who survived the culture quest? Lauder Program students immerse themselves for 10 days in Istanbul.
Gain intercultural fluency by learning from an international faculty together with students from all over the world. More than a third of the incoming MBA class is international, representing 70+ countries, and many of our MBA students have a wide range of international work experience.Wharton also partners with schools around the world to provide in-depth, well-rounded international experiences.
Required Courses
Global content is integrated throughout the curriculum, starting in the Core. Our commitment to giving students a strong global perspective begins with required first-year courses in Global Strategic Management and Macroeconomic Analysis and Public Policy. The Management core course culminates with a global summit, in which students present a project that addresses a global management topic and receive feedback from a panel of experts.
Unique Global Learning Opportunities
Our curriculum provides specialized international dual-degree programs, consulting opportunities in emerging countries, new Global Modular Courses, and more.
Majors: You can major in Multinational Management or take electives, such as Geopolitics, International Finance, and Comparative Management.
Global Modular Courses (GMC): You can experience short, full-credit courses in an intensive workshop format. You will learn to understand specific business opportunities and challenges in regions undergoing rapid change through project- and team-based immersive learning, all in a geographic location relevant for the topic, (e.g. health care delivery in Hyderabad, India). In 2012-2013, thirteen Global Modular courses were offered in Brazil, China, India, Israel, South Africa, and the United Kingdom.
Global Immersion Program (GIP): You will get a high-level survey of the economic, cultural and geo-political drivers behind regions integral to the global economy, then experience it in-country. Since its inception in 1993, more than 1,800 Wharton MBA students have participated in the GIP elective.
Global Consulting Practicum (GCP): You can explore international business problems and gain global consulting experience through this cross-functional elective. You will work with faculty and with teams from partner schools in Chile, China, Colombia, India, Israel, Peru, and Spain. Since 1978, more than 1,000 students have participated in the GCP and helped more than 250 companies develop market entry strategies for North America and elsewhere, adding more than $300 million in annual sales to their clients' U.S. revenues.
International Degree Programs
Students can pursue a full interdisciplinary degree program in International Affairs, or Foreign Language and Cultural Studies in conjunction with Business Studies.
MBA/MA–Lauder program by Wharton and Penn's Lauder Institute of Management and International Studies
MBA/MA by Wharton and the School of Advanced International Studies (SAIS) at Johns Hopkins University's Washington, D.C., campus
MBA/MPA-ID, MBA and Master of Public Administration with International Development, at Wharton and Harvard Kennedy School
Meet our students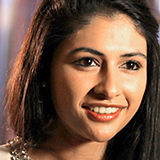 "There is constant global immersion as you interact with students from all over the world and hear firsthand about their experiences and challenges. I know I have a network I can rely on to help me understand the culture and make the right connections."
Devangi Nishar
MUMBAI, INDIA
International Exchange Programs
Wharton offers semester-long international exchange program options at 17 partner schools in 15 countries.
Australia
Brazil
China
France
India
Israel
Italy
The Netherlands
The Philippines
Singapore
Spain
Sweden
Thailand
United Kingdom
Japan
Extracurricular and Co-curricular Activities
Wharton encourages you to engage in additional activities to further enrich the academic element of the MBA program.
Conferences: Participate in student-led international student business conferences that address regional business issues at Wharton.
Wharton International Volunteer Program (WIVP): Apply your business skills to promote economic development and improved quality of life in a developing country. Projects typically are consulting engagements that help private organizations with operations, business planning, start-up strategy, financial projections, and costing. Usually two to four weeks during the summer, they may take place in India, Asia, Africa, or South America.
Global Career Treks: Travel in Europe, Asia, South America, or the U.S. to explore opportunities, make connections, and learn what it's like to live and work there. Each year, you will have the opportunity to meet with more than 250 companies for informational interviews and industry exposure to sectors, such as Venture Capital/Private Equity, Technology, Real Estate, Biotech/Health Care, and Media and Entertainment. Students and MBA Career Services co-organize Career Treks.