Facts & Figures
Class Profile
Our community is shaped by our students, making it a dynamic learning environment. Below is a snapshot of the Wharton MBA Class of 2020. Take a second to get to know them – and if you want to know more, come and visit us on campus.
Wharton MBA Class of 2020
45% Humanities
29% STEM
26% Business
0
%
U.S. Students of Color*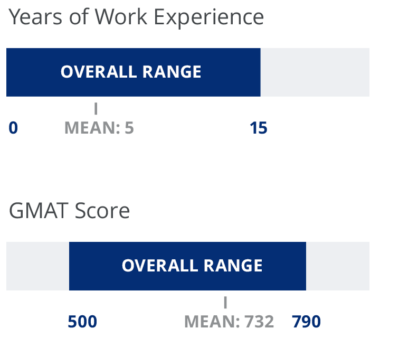 Previous Industry Experience
27% Consulting
13% PE/VC
10% Tech/Internet Services
9% Investment Banking
9% Nonprofit/Gov't
8% Diversified Financial Services
6% Other
5% Health Care
5% Investment Management
3% Consumer Packaged Goods/Retail
2% Real Estate
2% Energy
2% Media/Entertainment
Average GPA only includes data from students who attended universities with a 4.0 grading system.
* Students of African-American, Asian-American, Hispanic-American, Native-American/Alaska Native, Native Hawaiian descent, and multiethnic backgrounds.
Note: Profile as of August 17, 2018