Our community is shaped by our students, thus making it an extremely dynamic and conducive place to learn. Below is a brief snapshot of the Wharton MBA Class of 2017.
Take a second to get to know them – and if you want to know more, come and visit us on campus!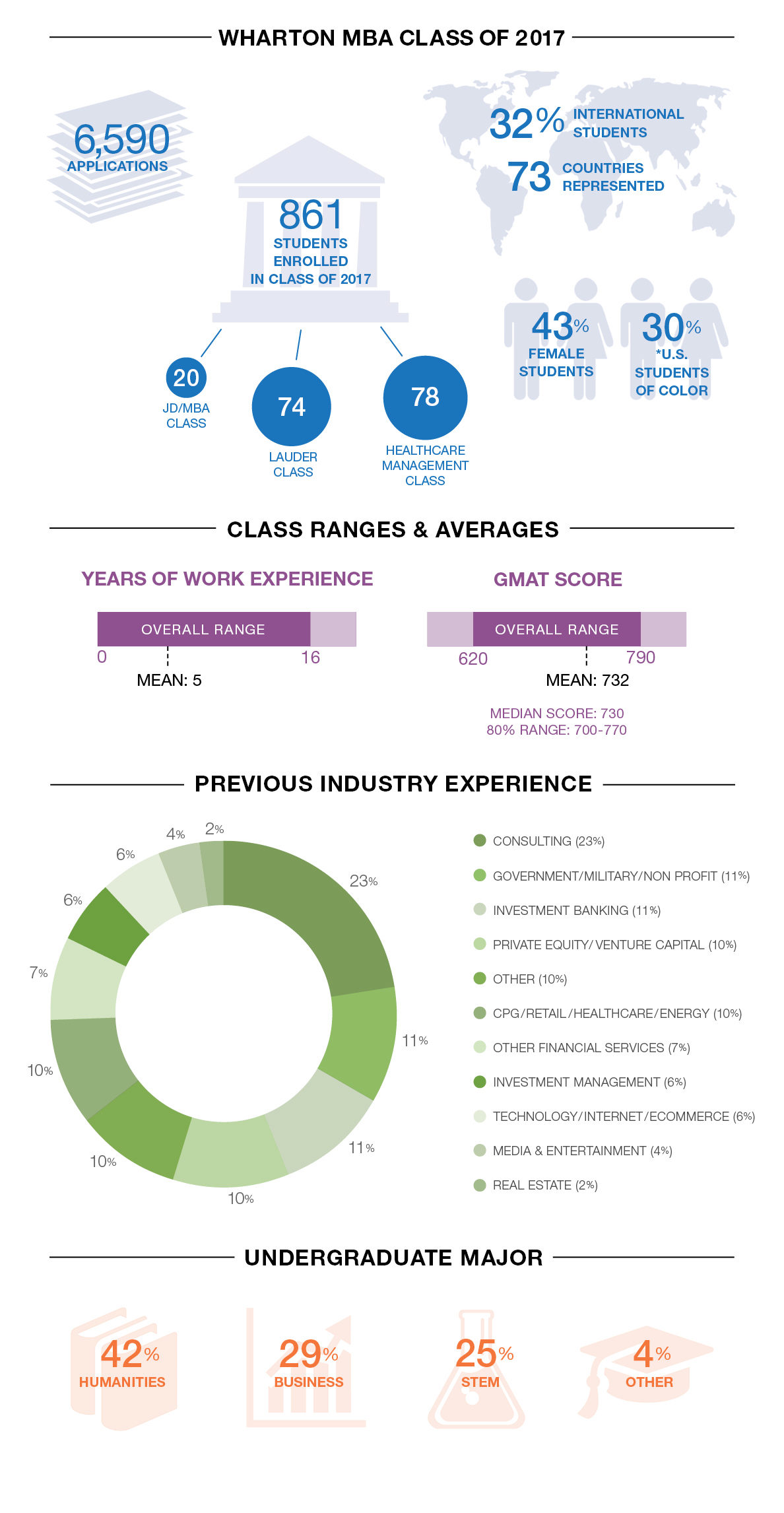 * Students of African-American, Asian-American, Hispanic-American, Native-American/Alaska Native, Native Hawaiian descent, and multiethnic backgrounds.
Note: Profile as of August 14, 2015