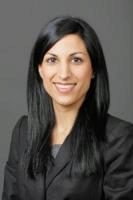 Greetings from Philadelphia!
I hope that everyone has been enjoying the summer thus far (or winter, for our friends in the southern hemisphere). As first-year students begin to arrive on campus over the next few days for the start of Pre-Term, the MBA Admissions Team and I are looking ahead to the application cycle for the Class of 2016. We are happy to announce that the 2013-2014 application is now live on our website!
As you embark on preparing your application, you will notice that our application is more streamlined this year. After a critical review, including applicant and admissions team feedback, we have made changes to our essays and overall application materials.
For the essays, this year we are asking candidates to answer two questions, both of which are required. Last year we had three essay questions; one required and two of which applicants could select from several options. This year we eliminated the choice component; applicant feedback highlighted that the option created additional anxiety, which was the opposite of our intentions. We also reflected on what information was most helpful for us to glean about you from our essays, and in balancing that with the time commitment required to prepare the application, felt that both could be accomplished in two essays.
I also wanted to share some general tips to keep in mind as you approach the application.
Be genuine. Instead of focusing on what you think Wharton is looking for in a candidate, focus on telling the Admissions Committee about who you are, truly.
Leverage the essays to highlight what makes you individually authentic and that we may not learn in other areas of the application. Essays provide an opportunity to truly showcase who you are to the Admissions Committee. They provide us with a window into your individual story and what you bring to the broader Wharton program and community.
Answer the question. Be sure that you don't get so wrapped up in your thoughts that you forget to address the actual questions we are asking.
Don't overthink it. I know easier said than done, but try to enjoy the opportunity to share more about you. We are excited to get to learn about you – there are no "right" or "wrong" answers.
Proofread, proofread, proofread! How you say something is as important as what you are saying. Don't let a slip in attention to detail detract from what you have to say.
Should questions arise during the early stages of the application process, we encourage you to reach out to the MBA Admissions and Financial Aid Office directly via e-mail at mba-admiss@wharton.upenn.edu or by phone at 215.898.6183.
We look forward to seeing more of you on the road as we continue our admissions events into the Fall. And we look forward to welcoming you to Philadelphia when our campus visit program resumes in September.
Sincerely,

Ankur Kumar