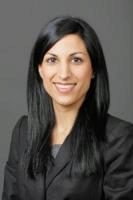 Greetings All,
It has been a busy few weeks here in Philadelphia, from the close of the Class of 2015 application cycle to Wharton's graduation weekend festivities. Unfortunately, I had to miss Graduation this year (due to the wedding of one of our "Wharton couples"), but on behalf of the entire MBA Admissions & Financial Aid team, I would like to congratulate the Class of 2013. We wish them all the best as they embark on their next adventures and welcome them to the alumni network!
While life on campus slows down over the next few months, the Admissions team and I are ramping up on our MBA information session "world tour". I had the pleasure of kicking off our travels, with a trip to Asia in May. My first stop was Hong Kong, where I was greeted by torrential rains and a natural "light show" (read: lightening). While it was thrilling to be staying on the 117th(!) floor of my hotel, it made for an eerie view (that I wasn't able to capture well on film, unfortunately).
Once the weather settled down, I was able to thoroughly enjoy my time, albeit short, in the city. I had the chance to meet with Wharton's Alumni Club of Hong Kong for lunch, where we chatted about the exciting new initiatives going on at Wharton, including the addition of the  Team Based Discussion to the admissions process, the launch of our new curriculum and Semester in San Francisco last fall, and the many Lifelong Learning opportunities for our alumni. I also attended the Penn Campaign Celebration, which drew over 250 alumni from across the University's undergraduate and graduate programs. The Making History Campaign event featured University of Pennsylvania President and Christopher H. Brown Distinguished Professor of Political Science, Dr. Amy Gutmann. You can find more highlights from the event here.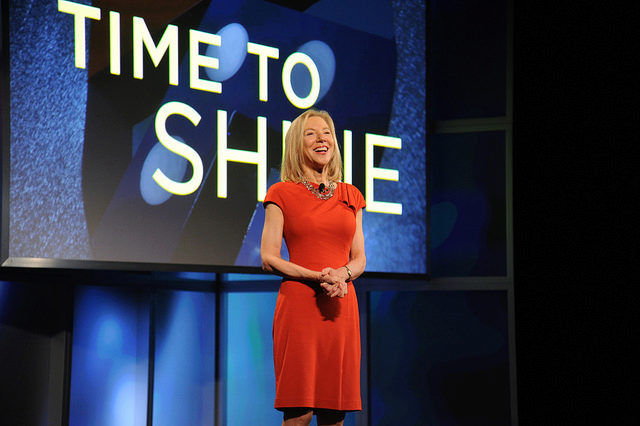 My second (and final) stop was in Tokyo for the first Wharton Global Forum of 2013 (the second will be in Paris in October). The Tokyo Global Forum had incredible attendance from our alumni community, industry leaders and media outlets. There were near 700 attendees for the two day Forum, which provided alumni and business leaders with an opportunity to discuss today's most pressing issues in Tokyo and the region.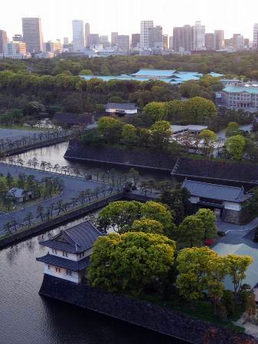 It was wonderful to have three of our recent MBAs, Miwa Gardner-Page WG'13, Akihisa Shiozaki WG'10 and Mari Takada WG'11 as the Masters of Ceremonies for the entire two-day event. I also had a chance to meet with our alumnae in attendance over breakfast – it was wonderful to see Wharton women from across class year and around the world, congregate together in Tokyo. The event officially kicked off with welcomes from President, Dr. Amy Gutmann and Wharton's Dean, Thomas Robertson, and the next two days were filled with an educational mix of panels and speakers. One of the most interesting to me was on "Risks, Challenges and Opportunities: Lessons Learned from 3/11" which featured panelists from across government, business and the non-profit sectors who shared their lessons on leadership through Japan's 3/11 earthquake and the Fukushima nuclear crisis.
Next week, I'll head to the annual Graduate Management Admissions Council conference in Vancouver, where I'll be speaking about the Team Based Discussion as part of a panel on the Future of Interviewing. After that, I plan to let my passport rest for a while and look forward to spending a few weeks on campus.
While I'll be holding down the home front, the Admissions team will be headed to a city near you, with events in South America last week and Europe to come this week. For more details on where we will be next, please continue to visit the event page on our website. Over the coming weeks, be sure to keep a lookout for more updates from the Admissions team as we travel the globe!
We look forward to seeing many of you in your home city over the coming weeks!
Sincerely,

Ankur Kumar