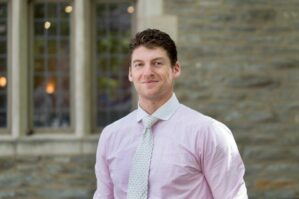 Calling all current undergraduates and graduate students! We know many of you are eager to get started on your application for the Moelis Advance Access Program. We're excited to announce that the wait is over! The 2022-23 application is now live for those looking to join our deferred admissions program.
The Moelis Advance Access Program is a deferred admission program that offers both undergraduate and full-time graduate students in their final year of study a guaranteed pathway to the Wharton MBA after pursuing two to four years of quality work experience. The program seeks students who are intellectually curious and ready to take professional risks while impacting the world. Students from all academic fields and disciplines are encouraged to apply. Learn more about the program here.
Our application deadline and timeline for decisions this year are:
| | | |
| --- | --- | --- |
| Application Deadline | Interview Invitations | Decision Release |
| April 26, 2023 | May 25, 2023 | June 29, 2023 |
This year's graduating cohorts have navigated three largely distinct college experiences: a pre-pandemic entry, a disrupted experience in the middle, and a normalized commencement and entry into the workforce. There is such resilience and empathy in the leaders preparing to graduate college, and we're looking forward to getting a peek into your recent experiences, ambitious goals, and vision of your future.
As always, we're here to help you make your application the best it can be. Stay tuned for upcoming Moelis Advanced Access Program specific events, both virtual and in person, to connect with our office and get answers to your most pressing questions. We're looking forward to getting on the road and visiting your college campuses to get a better sense of how you thrive in your community. Check out all of our events to connect with us throughout the academic year. And remember, if you have any questions, we're here to help! Please call us at 215-838-6183 or email us at mba-advanceaccess@wharton.upenn.edu.
Best of Luck,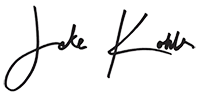 Jake Kohler
Director of the Moelis Advance Access Program