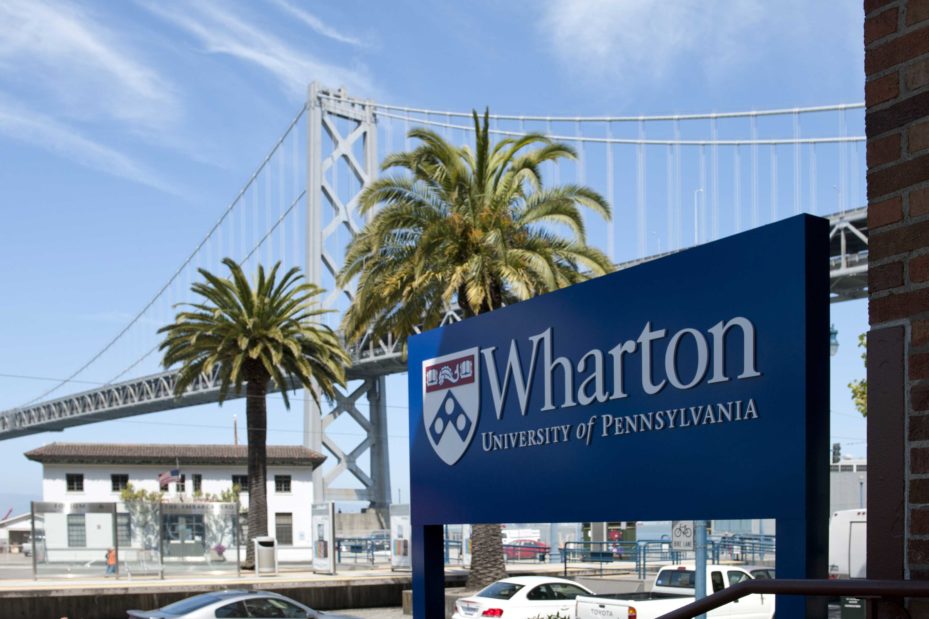 The contrast of Wharton SF to Wharton Philadelphia is stark. The University of Pennsylvania Philadelphia campus, the first university in the United States, still very much embodies what you think of the time in which Benjamin Franklin founded it; cobblestone streets, gothic pathways, and a muted array of grays, blues and burgundy.
Fast forward to 2011, The Wharton School San Francisco now occupies the historic Hills Brothers Plaza located right at the bottom of the Bay Bridge, sitting pretty across the street from the San Francisco Bay.
With its high ceilings, stylish exposed brick, hard wood floors, and state of the art facility for students, faculty, staff, thought leaders and the world's most fascinating innovators, Wharton SF definitely links Penn's tradition of many firsts to modernity and beyond.
I am proud to be here, and I dressed the part. In my classic chic suede cropped jacket covering my black trousers and black shirt, and my black pearl necklace as dramatic as the floor to ceiling windows themed throughout the 6th floor, the conference room where Team-Based Discussions (TBD) will soon be held follows suit.
The exposure reminds me of the infamous open-floor plans many tech companies have as their office space to build collaboration and camaraderie. I am hoping that the eager and excited candidates channel that energy before beginning the TBD.
–Jessica Guerrero, Admissions Committee