As a long-time and proud resident of Philadelphia (yet not a native Philadelphian), I'd like to take a second to highlight how wonderful life can be here – even as an "outsider."
Upon arrival to campus, it's important to remember that you're not just a member of the Wharton community, but of the small, tight-knit Philadelphia community as well.
This city is walkable, affordable, and manageable – providing you with wonderful dining, shopping, entertainment and outdoors activities right at your fingertips. It really is a beautiful place to spend two years (or more!).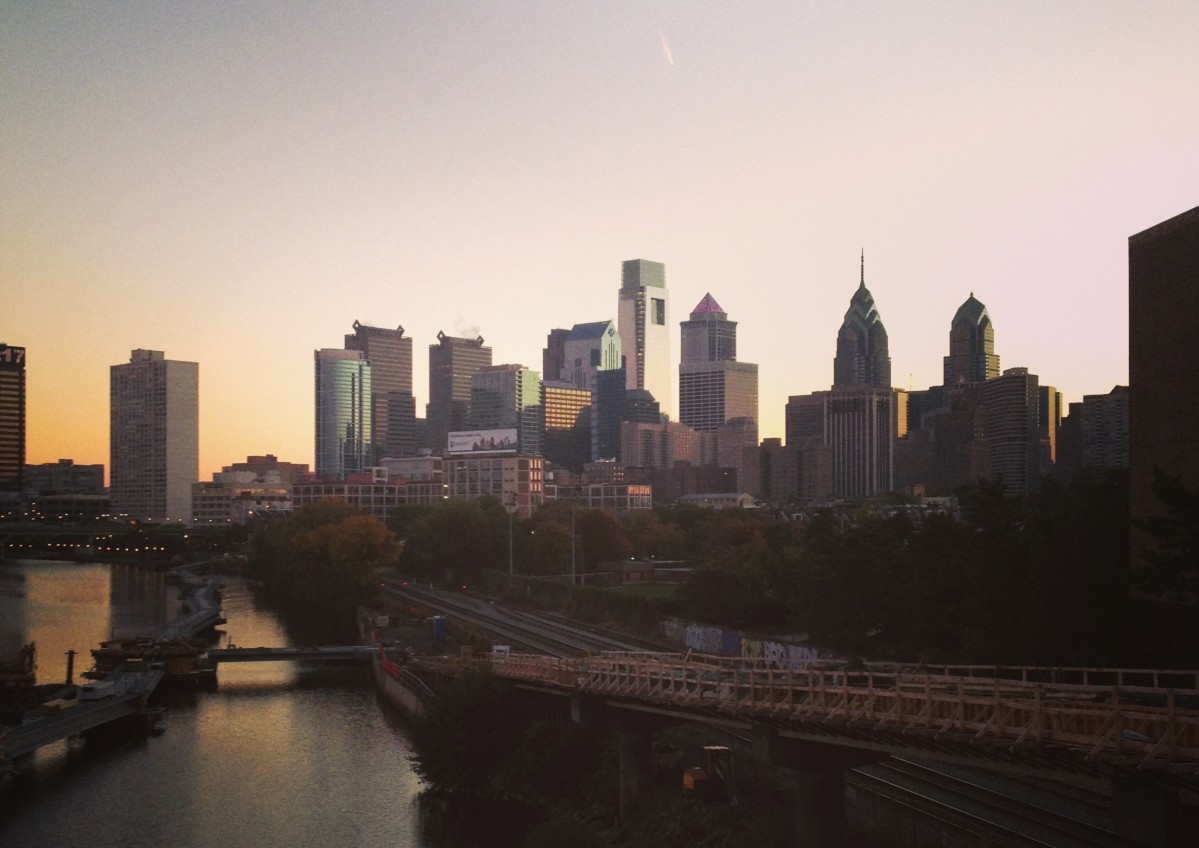 If you decide to live in Center City, many students choose to walk to school; which takes about 20 minutes. With so much of the Wharton community in close proximity, you are bound to see one of your classmates – whether you're walking, biking or riding to campus!
You can walk from one end of the city to the other; from the Wharton campus to Philadelphia's Liberty Bell; in about an hour. Public transportation isn't always necessary with the pace of life here. Checking out different museums, shops and restaurants by foot can give you a good sense of how all of the neighborhoods connect.
Regardless of which neighborhood you live in or choose to spend time in during your two years, you're likely to be close to Wharton's newest building, 2401 Walnut Street. As a way to bring campus closer to our MBA students, the University rented a large venue specifically for students to study, meet and relax closer to home.
During your free time, I would recommend checking out one of the many museums in the city. Most people are familiar with the celebrated Philadelphia Museum of Art, but there are other collections in town equally as impressive. The Barnes Foundation recently opened their world famous collection in an immeasurably gorgeous new space right down the street from the Philadelphia Museum of Art.
Take in the collection at a viewing party and wander along the interior fountains with a group of friends. It's an amazing way to spend an afternoon or evening in the city. If you're with the kids; the Philadelphia Please Touch Museum in Fairmount Park is second to none.
If you have a love for the outdoors, the expansive river pathway on Philadelphia's Schuylkill River is the place for you. Take advantage of all of the historic trails emanating from the city and take a walk through Fairmount Park, which is the largest urban park system in the country.
As you can tell, this city has a lot to offer it's residents and I hope that you set aside some time to explore it!
With love from Philadelphia,
Blair Godfrey
Associate Director, MBA Admissions & Financial Aid