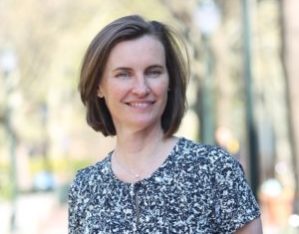 Last month, we welcomed 862 students to campus as the Class of 2020.  This month, 873 second-year students returned to campus and the school year has kicked into full swing!
The Class of 2020 has really begun to dig into the wide array of opportunities both inside and outside the classroom.  During our month-long orientation, Pre-Term, they attended and gave lectures, had a dance-off, and participated in a two-day leadership retreat. From creating new connections, getting active in sports teams, and breaking bread at organized group dinners, students not only got to know each other better, they learned about their new city – Philadelphia.
Now we'd like to welcome you to visit campus to get a firsthand look at our diverse and collaborative community. Our campus visit program launches on Monday, September 17. In addition to the information session and participating in the Wharton Walk – a curated walking tour of our community – you can sit in on up to two classes and meet current students. If you can't make it to campus, be sure to visit us as we come to your area. We'd love to meet you at one of the many events we host around the world.
For those of you planning to apply to the MBA program this year, I know I don't have to remind you that the Round 1 application is quickly approaching! The application will close on September 18.
| | |
| --- | --- |
| | Application Deadline |
| Round 1 | September 18, 2018 |
| Round 2 | January 3, 2019 |
| Round 3 | April 2, 2019 |
For more detailed information about the application process, please view the recording of our recent webinar. You also can learn more about application requirements and the interview process on our website.
Please feel free to contact us with any questions. We look forward to seeing you soon and learning more about you when you submit your application.
Regards,
Maryellen Reilly
Deputy Vice Dean