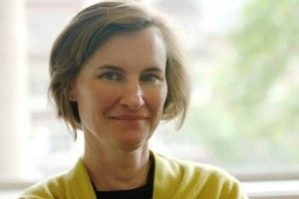 Last week was our first Welcome Weekend of 2017 where we had the opportunity to meet over 300 Round 1 admits. In just two and half short days, admits heard from faculty, attended career information sessions, did team-building activities, and had a swanky gala to top it off.  Welcome Weekend is such an amazing event for both the attendees and us – we love having the opportunity to put faces to names and to appreciate the level of talent that is about to join the Wharton community.
Welcome Weekend truly was the silver lining in an otherwise stormy week.  We, like the rest of the world, are still processing the impact of President Trump's Executive Order on immigration on our faculty, staff, students, and incoming population.  I would like to echo the sentiments of University of Pennsylvania's President Amy Gutmann when she said earlier this week, "Immigration strengthens the fabric of this nation and our University…We stand for open-hearted compassion and open-minded opportunity. We will remain unyielding in our allegiance to our fundamental principles and to each other. Penn will not bend."
Wharton is committed to admitting individuals based upon their personal and professional merits and dedication to education and growth, regardless of where they are from or their religious beliefs.  Wharton is dedicated to opening doors and opportunities, not closing them.
We are here to support you.  If you have any questions, please do not hesitate to ask.
Next up is Round 2 interviews. Invitations will be released on February 8th and then we will kick off interviews on the 15th. We look forward to meeting you on-campus, in San Francisco, or in one of our 8 hub cities across the globe.
Regards,
Maryellen Reilly
Deputy Vice Dean, MBA Admissions, Financial Aid and Career Management