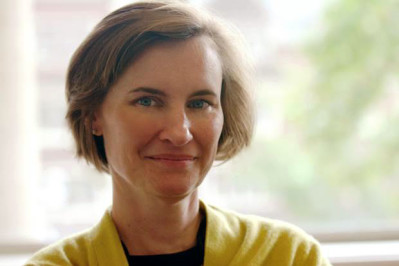 Two remarkable years have flown by and the Class of 2015 will graduate on May 17th and then disperse around the globe to begin the next chapter in their lives. Although we will miss having them on campus, we know that they will always be a part of the Wharton family, only now, they're taking on new roles as alumni.
And as summer approaches, I can't help but get excited to welcome our newest members to the Wharton community! We released Round 3 decisions last week, closing out the admissions process for the Class of 2017. This Class is filled with so many exceptional students, who hail from cities around the world and bring a breadth of industry experience to Philadelphia. We're glad to have the Lauder students here already and look forward to seeing the rest of you soon!
The close of one application cycle also means that our Admissions team is getting ready to hit the road to recruit for the Class of 2018. For those of you planning to apply this Fall, we have posted the application deadlines.
MBA Program

Application Deadline
Invitation to Interview Release
Decision Release Date
Round 1
September 29, 2015
November 3, 2015
December 17, 2015
Round 2
January 5, 2016
February 9, 2016
March 29, 2016
Round 3
March 30, 2016
April 13, 2016
May 3, 2016
In the past year, we've been listening to prospective and current students to get more info on how we can connect with you. Right now, we're currently finalizing the rest of our summer event schedule and will post more details in the upcoming weeks. You'll see some new formats and different ways of engaging with us and getting to know our Admissions team, current students and local alumni at our events around the globe. Our current students will also be hosting regular coffee chats in various cities which can provide you with a great opportunity to learn firsthand about the Wharton student experience and to get to know us better.
To kick off our summer travel, I will be heading to Tel Aviv for the Lifelong Learning tour; I'm looking forward to both the presentation by Karl Ulrich, Wharton's Vice Dean of Innovation, and the chance to reconnect with more of our Wharton Alumni in the region. Meanwhile, Dean Geoff Garrett will continue on his Global Conversations Tour, sharing his vision for the School and engaging with some of our 93,000 alumni across the globe.
We look forward to meeting many of you over the coming months!
Regards,
Maryellen Reilly, Deputy Vice Dean, MBA Admissions, Financial Aid and Career Management