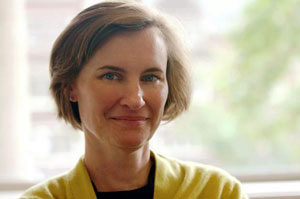 Happy 2014!  I hope everyone had a safe and enjoyable holiday season. After a quick break spent with family and friends, Wharton starts a new year with a flurry of activity.  Our students are returning after spending winter vacation around the world, from tall-ship sailing in Tahiti to trekking on a Leadership Venture in Antarctica. Soon, campus will be abuzz and one of my favorite seasons will begin.
In a few weeks, our First Year students will be interviewing for summer internships during our week-long Focused Recruiting Period (FRP), Second Year students will be embarking upon their final semester at Wharton, and MBA Admissions & Financial Aid will be rolling up our sleeves to dig into all of the Round 2 applications received by yesterday's deadline. Then we will be on the road again, travelling to India, Singapore, Sao Paulo, and all of our other hub cities to host Team Based Discussions. A new year has begun and I am excited to see what it brings.
For those of you who applied for Round 2, I know that you have worked diligently to get to this point, spending hours polishing your resume and crafting the perfect essays. Thank you for the time and effort that you put into this process. We were pleased to see a continued uptick in our application volume this round and are delighted by the enthusiasm shown by our applicants in expressing that Wharton is where they want to be. By the end of February, we will be in touch regarding the next stage of this process. In the interim, try to enjoy this time and relax while we get down to reading!
Regards,
Maryellen Reilly Lamb
Deputy Vice Dean, Admissions, Financial Aid, and Career Management