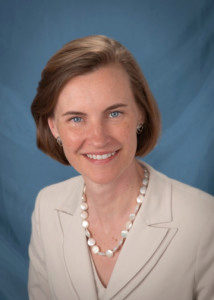 Today was a good day for us here at Wharton MBA Admissions! We placed calls to our Round 1 admitted students this morning to congratulate them. It is incredibly exciting for us to begin building and welcoming the MBA Class of 2017. The excitement and enthusiasm on the other end of the phone left us energized as we begin the next round of application reviews.
It really is a wonderful time of year on campus. Beyond the holidays and seeing Locust Walk alive with light and decorations, the Committee and I are already looking forward to re-connecting with many of you in Philadelphia during Winter Welcome Weekend. Our team was so impressed by each and every one of your personal stories and accomplishments and now we are eager to learn even more about you in-person.
As always, the selection process was not an easy one and I would be remiss to ignore that today brought disappointing news to some. I wish that we could accept every outstanding candidate that we meet along the way, and we are so grateful for the time and thoughtfulness that each of you put forth throughout this process. Should you plan to reapply in the future, please know that we are here to support you in any way that we can.
On a final note, our office will be closed for the holiday break from December 24th through January 4th, with normal hours of operation starting back up on Monday, January 5th. I hope that everyone has a happy and healthy holiday season and I look forward to seeing our next round of applicants in the New Year!
Regards,
Maryellen Reilly
Deputy Vice Dean, Admissions, Financial Aid and Career Management