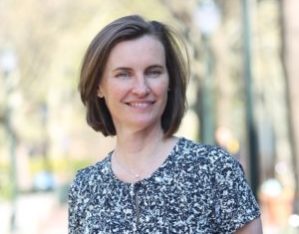 August is coming to an end and that can only mean two things: it's really hot here in Philadelphia and we're excited to announce the MBA Class of 2020!
Last week, we welcomed our new students to campus to begin their two-year journey here at Wharton. This Class is an impressive collection of leaders from all walks of life, backgrounds, nationalities, industry experiences, and ambitions. These newest members of the Wharton community bring with them a wide-range of perspectives to enrich their shared experiences both in and outside of the classroom. We invite you to learn more about this class by checking out the Class of 2020 profile.
Congratulations and welcome to the class of 2020. Now that our new students are getting settled, the Admissions team is turning their attention to the Class of 2021. Our application for Round 1 closes in just a few weeks – September 18 – and we hope we see your name among our files.
I encourage you to learn more about our application requirements. If you have questions, please contact our office directly at mba-admiss@wharton.upenn.edu or by phone at 215-898-6183.
Regards,
Maryellen Reilly
Deputy Vice Dean