Hi everyone,
For those of you who have submitted your application for Round 2, we're so excited that you're considering Wharton. Thank you for sharing your stories and future goals with us.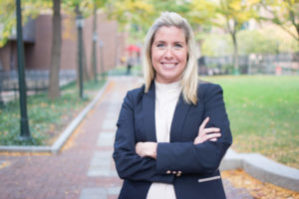 I know it feels like this has been a long wait, but we're in the last stretch of reviewing your applications. Later this week, on Thursday, March 25, we will release Round 2 decisions.
I want you to know that there will be slight change in our tradition.
As many of you know, our admissions team typically starts off decision release day with calls to our admitted applicants to congratulate them on their admission. For my team, this is one of the great highlights of our year as we welcome in the newest members of the Wharton MBA class.
Over these past few months, however, we've learned that for applicants, waiting for these phone calls has caused unnecessary stress. That's the last thing we want to do. As we pass the one-year anniversary of the coronavirus pandemic, I want to be mindful of our applicants' mental space. That's why, for the rest of this application season, we will announce decisions first through our online application portal on the morning of decision release day. We hope that this change adds some predictability to an otherwise unpredictable year.
While this tradition is changing, not everything is changing. After we release decisions via our portal, we will still be available for a chat on the phone. Admitted students will still have the opportunity to connect with both the Admissions Fellows who interviewed them and our admissions team for any lingering questions — or just to have a point of contact to help navigate next steps.
As we pass this not-so-happy anniversary, I want to share thanks from all of us for connecting in what has been a challenging year. We've enjoyed meeting you all both virtually and by reading your applications. Getting to know you has been a privilege for the entire MBA Admissions team.
Best of luck,


Blair Mannix
Director of Admissions