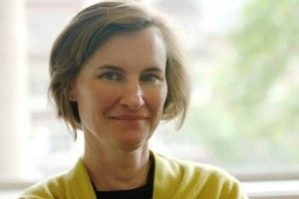 This past month has been a series of ups and downs for everyone here at Wharton. We've been reading the news and wondering what the future holds for the country and the world as things shift socially, economically, and politically here and abroad. Trying times can bring out the best in people — their kindness, generosity, and concern — and I have seen that everywhere at Wharton and Penn. Over the past weeks our students, faculty, and staff have come together to listen and learn from each other; to share their concerns and provide support for everyone. I couldn't be more proud to be part of the Wharton family.
Now it is time to add to our growing family with the release of Round 1 decisions. The Admissions Committee has completed carefully reading each application and have returned home from conducting Team Based Discussions and interviews across the globe. Yesterday, we got to do our favorite part of the job — making the phone calls to let prospective students know they've been admitted. It's a blast. The joy and excitement we heard on the other end of the line when sharing this news was exhilarating and infectious.
We know it's been a journey — from deciding you want to attend business school, to taking the GMAT, to working on applications and the waiting … and waiting! Now, I encourage you to register for Wharton's Winter Welcome Weekend, January 27-29. Come get to know us a little more and see if this is where you'd like to call home for the next two years. You'll have three days of information sessions on academics, financial aid, and career management; master classes taught by Wharton's exceptional faculty; student life, leadership, and club overviews; and, of course, plenty of time to socialize and celebrate with your fellow admits and partners.
I encourage you to join us next month! In the meantime, please reach out to the Admissions Office if you have any questions or concerns, and note that our office is closed for the holidays, December 23-January 2.
Congratulations again on your Round 1 acceptance and welcome to Wharton. From all of us here on campus, best wishes for a joyful holiday and a very Happy New Year!
Regards,
Maryellen Reilly
Deputy Vice Dean, MBA Admissions, Financial Aid and Career Management