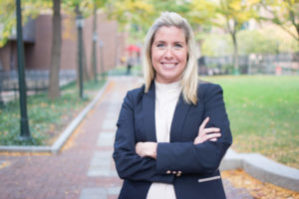 To the incoming Class of 2022,
Wharton is committed to providing students with a meaningful, fulfilling, and — above all — safe experience. With that in mind, MBA Pre-Term for the Class of 2022 will be virtual this August. The fee for Pre-Term will be reduced from $2,000 to $850 to reflect the new format. When Wharton faculty and staff were asked to move the spring semester online, they displayed nimbleness, creativity, and perseverance — this year's Pre-Term will be no different.
This Pre-Term decision was made by the MBA Program leadership team and does not have any bearing on whether or not the fall semester will be virtual, as that decision will be made by the University of Pennsylvania. We are awaiting that decision as there are many factors including capacity for testing, contact tracing, isolation of COVID-19 positive individuals, and social distancing measures. Per President Amy Gutmann's email to the University on April 27, Wharton is planning for the likelihood of a combination of in-class and virtual teaching (particularly for large lectures).
The Round 2 deposit deadline will not change. Admitted students will have until Monday, May 4, 2020 at 5:00 p.m. EST to enroll online. We will prioritize deferral requests from international students unable to start the MBA Program due to visa issues. If requested, any international student who is unable to start the MBA Program due to a visa issue despite their best efforts will be granted a deferral.
As always, we will continue to consider deferrals for all admitted students who are affected by illness, family circumstances, and other factors outside of their control. All deferrals are handled on a case-by-case basis and will be considered by the Admissions Committee throughout the summer. Deferral instructions were sent to all incoming students via email, so please refer to that information for additional deadlines and contact information.
Note: All prior admissions decisions still stand. The Admissions Committee has made the decision to not reopen or reconsider any applications that were previously submitted. (If you were not admitted but are still interested in attending the MBA Program, we encourage you to reapply during the next cycle.)
Your class is made up of students who are passionate, determined, collaborative, and curious. You were admitted to help drive the MBA community – and our world – forward. The next few months may be uncertain, but our hope is that the majority of you will choose to enroll and take the next step on your journey with us. Wharton will provide you with the skills to lead in uncertain times, and now more than ever, our world needs future leaders who are ready to lead.
"To be successful, all organizations will need not only different leaders, but also a whole new style of leadership. Instead of charismatic risk-taking heroes, we should demand our leaders be more real — more humble in the face of uncertainty, more open about challenges (as well as opportunities) and more committed to a clear set of core values that govern how they choose to help us navigate this new uncertain normal."  – Dean Geoffrey Garret, LinkedIn February 24, 2020


Blair Mannix
Director of Admissions