Hi everyone,
We are so grateful for all of you who considered Wharton in Round 1! It's been a pleasure reading your applications and getting to know you over the past few weeks. Thank you for sharing your stories and future goals with us.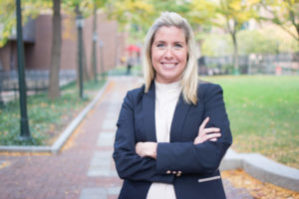 After careful consideration, we are pleased to release Round 1 application decisions tomorrow, December 15. On behalf of the entire MBA Admissions team, we are so excited to deliver these decisions to you, as we create the next class of business leaders at Wharton.
As many of you know, our admissions team used to start off decision release day with calls to admitted applicants to congratulate them on their admission. Last year we made the decision to change this tradition, as we learned that for applicants, waiting for these phone calls caused unnecessary stress. We want to be mindful of our applicants' mental space, so tomorrow's decisions will all be released at the same time, via our online application portal.
Admitted students will have the opportunity to connect with both the Admissions Fellows who interviewed them and our admissions team for any lingering questions — or just to have a point of contact to help navigate next steps.
Getting to know our Round 1 applicants has been a privilege for the entire MBA Admissions team. We wish you the best of luck as we release decisions and look forward to connecting with you soon!
All the Best,


Blair Mannix
Director of Admissions