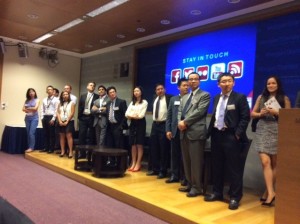 A quiet week on campus is always a sign that travel season has begun and the Admissions team is scattered around the world. The Wharton Global Forum Beijing was held last week, bringing together faculty, staff, students, alumni and industry leaders to network and speak to the theme of "Growth through Innovation." You can find highlights from the event here to give you a glimpse inside the Forum.
On the heels of the Forum, the Admissions team enjoyed traveling to different cities in Asia to meet with prospective students and local alumni at our admissions events. Following the visit to Beijing, the team traveled to Seoul, Shanghai and Hong Kong, and in the coming days will be holding more admissions events throughout Europe – Moscow, Paris, London and Madrid.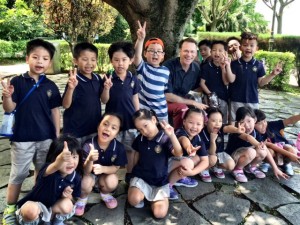 As always, we encourage you to continue monitoring our website as additional events are confirmed. Below is a full list of our upcoming sessions taking place in London and throughout Africa and South America during the month of July. We encourage anyone interested in pursuing a full-time MBA program to join us and learn more. As you can see from the photo to the left, it's never too early to start planning for your MBA.
MBA Admissions Events in London, Africa and South America:
London Diversity Presentation: July 7, 2014
Lagos Information Session: July 10, 2014
Johannesburg Entrepreneurship Reception: July 16, 2014
Sao Paulo Information Session: July 28, 2014
Santiago Information Session: July 29, 2014
Buenos Aires Information Session: July 31, 2014
Lima Information Session: August 4, 2014
Bogota Information Session: August 6, 2014
We look forward to seeing many of you on the road in the coming months!
-The Wharton MBA Admissions & Financial Aid Team