The diversity of the Wharton community is reflected in the wide variety of student clubs. Our community's size creates scale and scope to sustain a club for almost every interest, from professional opportunities to sports, hobbies, and community service. Each year's clubs are shaped by the interests of the incoming MBA class — so if you don't find what you're looking for, you can create it.

The Wharton Graduate Association (WGA), the student government organization of the Wharton School's graduate program, coordinates and manages most student activities and initiatives, both academic and extracurricular. All first- and second-year MBA students at Wharton are members.
In addition to student representation, the WGA, funded primarily through student dues, provides monetary and logistical resources to more than 100 different student-led clubs and 19 business conferences on campus. The WGA website is managed independently by Wharton's student body and includes a complete, interactive list of student clubs.
Discover how you can participate in Student Clubs in a webinar about the Wharton Graduate Assocation (WGA).
Professional Clubs
More than 30 professional clubs provide opportunities to build peer and alumni networks, meet people with similar interests, and find out more about specific fields and industries.
International/Cultural Clubs
With 21 cultural organizations on campus, there is a group for everyone, regardless of background. These clubs provide support for students from different geographic regions and sponsor campus events to build awareness of various cultures and an appreciation for diversity.
Social/Special Interest Clubs
Whether you are an enthusiast of comedy, wine, or ballroom dancing, Wharton has a club for your interests, as well as a variety of other fun and interesting social clubs. There are also social groups for partners and children of students.
Meet our students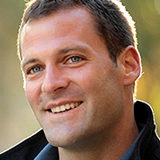 "You are responsible for creating a menu of activities to develop yourself and your leadership abilities. I'm one of the two co-presidents of the rugby club, which has 80 members, dozens of matches and international and domestic tours."
George Spurling
BERMUDA
Athletic Clubs
Wharton's 16 intramural athletic groups provide ample opportunity to play, let off steam, meet new people, and practice leadership skills.
Community Service Clubs
A key part of Wharton's culture involves giving back to communities — as close as West Philadelphia or as far as Vietnam, Pakistan, and Chile.  For additional opportunities, visit Social Impact.
Community Service Clubs
Community Consultants
GUIDE – Guiding Undergraduates
Rebuilding Together
Say Yes to Education
Summer Public Interest Fund
Wharton Global Health Volunteers
Wharton International Volunteer Program
Athletic Clubs
Basketball Club
Boxing Club
Crew & Rowing Club
Fight Night
Golf Club
Men's Rugby Club
Mountaineering and Climbing Club
Outdoor Club
Roadrunners & Triathletes Club
Sailing Club
Ski & Snowboard Club
Squash Club
Volleyball Club
Wharton F.C. Soccer Club
Wharton Surf and Beach Club
Wharton Tennis Club
Wharton Yoga and Wellness Club
Wildmen Hockey Club
Women's Rugby Club
Social/Special Interest Clubs
Beer and Brewmasters' Guild
California Club
Chocolate Club
Cigar Club
Cocktail Club
Coffee Club
Comedy Club
Follies
Non-Traditional Students Society
Partners Club
Photography Club
Poker and Gaming Club
Politics & Public Policy Club
WGA Social
Wharton Dance Studio
Wharton Food Club
Wharton Kids Club
Wharton MBA Pub
Wharton School of Rock
Wharton Scotch & Whiskey Club
Wine Club
International/Cultural Clubs
African American MBA Association
African Students' Association
Asia Club
Australia/New Zealand Club
Canada Club
Christian Fellowship
Europa! (Wharton European Club)
Francophone Club
Greater China Club
Israel Club
Jewish Association of MBAs
Latter-Day Saint Student Association
MENA Club
Muslim Students Network
Out for Business
Southeast Asia Clubs
Theatre Club
Wharton Asian American Association of MBAs
Wharton Hispanic American MBA Association
Wharton India Club
Wharton International Cultural Show
Wharton Japan Club
Wharton Korea Club
Wharton Latin American Student Association
Conferences
African Business Conference
BizTech@Wharton Conference
Consulting Conference
Energy Conference
Entrepreneurship Conference
Finance Conference
Health Care Management Conference
Innovation Conference
Investment Management Conference
Marketing Conference
MENA Conference
Retail Conference
Social Impact Conference
Sports Business Conference
Wharton China Conference
Wharton India Economic Forum
Wharton Latin America Conference
Wharton Private Equity & Venture Capital Conference
Wharton Restructuring and Distressed Investing Conference
Wharton Women in Business Conference
Whitney M. Young Conference
Professional Clubs
Caribbean Business Initiative Club
Consulting Club
Dealmakers – Wharton Sales Club
Design Club
Energy Club
Entrepreneurship Club
Family Business Club
General Management Club
Health Care Club
Investment Management Club
Marketing Club
Media & Entertainment Club
PBG Healthcare Consulting
Penn Association of Law and Business
Private Equity & Venture Capital Club
Real Estate Club
Sales & Trading Club
Social Impact Club
Technology
Travel & Hospitality Club
Veterans Club
Wharton Graduate Retail Club
Wharton MBA Finance Club
Wharton Public Speaking Club
Wharton Restructuring and Distressed Investing Club
Wharton Social Venture Fund
Wharton Women in Business