Since 1993, Wharton has been holding Global Forums in major cities of political and economic importance around the world. As one of Wharton's key Lifelong Learning events, our Forums bring together alumni, faculty, staff, current students, prospective candidates and key stakeholders from around the region to learn from and network with some of the best business minds in the industry and the community.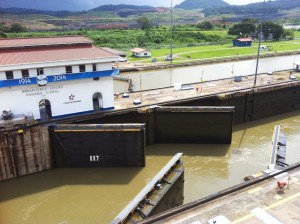 Next month, Wharton looks forward to bringing the 45th Global Forum to Panama as the country prepares to celebrate a momentous occasion with the 100th anniversary of the Panama Canal. Not only is the Canal a key economic player for the region, but it is also an essential component for international trade – helping to connect the east and west. With that being said, there is no better theme for the Panama Forum than that of "Connectivity."
In collaboration with Lifelong Learning, the Forum plans to bring a wide array of programming to Panama City through keynote speakers, panels, classes and networking events – all exploring the theme of "Connectivity."
If you're interested in learning more about Wharton's Lifelong Learning offerings, the community at large, or business within the region – then this event might be a great fit for you. For further insight about Panama City, the Forum agenda, or event registration, please check out the Panama Global Forum website directly.
You can also connect with the Forum online by following @Wharton on Twitter using the #WhartonForum hashtag.