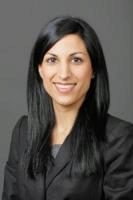 Greetings from Philadelphia,
It was such a pleasure to see so many familiar faces on campus last week for the Spring Welcome Weekend events. Despite the initial torrential downpour (Wharton umbrellas to the rescue!), we had a wonderful turnout with over 400 of our Round 2 admitted students from around the globe in attendance. Last week also marked the completion of the Round 3 interview process on campus. Needless to say – it was a busy week here in Philadelphia!
Welcome Weekend is not only an exciting time for our admitted students, but it also helps to bring together the greater Wharton MBA community – from our faculty to staff to current students. Along with our Welcome Committee, we had over 300 current students participate throughout the weekend – from club-related events to dinner soirees, such as the ever popular Spring Welcome Soiree at the Ritz Carlton.
Welcome Weekend serves as a way for our admitted students to get a real feel for the Wharton experience. It provides an opportunity to learn more about academic offerings, student-led clubs and career services, while also being able to attend social events such as the MBA Pub and Follies. New to the Welcome Weekend scene, we had over 200 admitted students attend a housing fair at our new 2401 Walnut Street facility.  We had local property management companies, realtors, student start-ups, and Penn housing services available to speak about housing options in Philadelphia.  Early feedback from students and local buildings has been extremely positive!
The Partner's Club saw over 80 partners registered for the weekend and the current Wharton partners ran a fantastic program educating incoming partners about Wharton, Philadelphia, accessing the community, and resources available to them.  All in all it was a fantastic weekend and it's always wonderful to see so many recent admits on campus after meeting you on the road.
Not only was last week a busy time for us at Wharton, but it was also a trying time for many of you around the country. It is with heavy hearts that we, here in Philadelphia, extend our deepest condolences to those affected by the events in Boston.  Please know that our thoughts are with you all during this very difficult time.
Wishing everyone a safe and restful week ahead,

Ankur Kumar