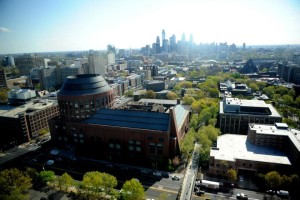 Happy April! Spring has finally arrived here, in Philadelphia, and it's so nice to see people outside enjoying the slightly warmer weather. Last week was an exciting time in the MBA Admissions Office, as we released Round 2 decisions on March 25th and officially closed the 2013-2014 application process with the Round 3 deadline on March 27th. Congrats to our Round 2 applicants who were accepted into the Class of 2016! We look forward to seeing many of you in mid-April for Spring Welcome Weekend!
As Round 3 continues, we look forward to getting to know more about each and every one of our applicants. We will only be releasing invitations to interview on Tuesday, April 15th and will be holding on-campus interviews during the week of April 21st. Please read here to learn more about the Team-Based Discussion and what to expect during the interview part of the process.
We wish everyone the best of luck as you move forward in the process and please feel free to contact the MBA Admissions Office directly with any questions that may arise.