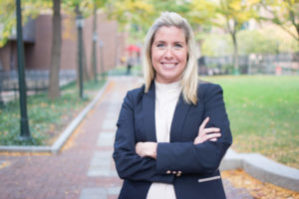 This summer, I wrote to you about how our office was adapting in the midst of this year's challenges. From virtual information sessions to conducting our Team-Based Discussions online, we're meeting you all where you are – whether that's in your home, on your couch, or at your kitchen table.
This is a year like no other, and while each of us has stepped up to meet the challenges of operating in a virtual world, we know that sometimes there are things you just can't plan for. We want to acknowledge that some of you may still have a difficult time accessing test centers as you prepare your MBA application. For others, Internet stability can be a problem.
This is why we've decided to extend our test submission deadline for Round 2 applicants who are dealing with any one of the following situations:
Inability to take an at-home test due to medical or disability reasons
No online tests available
Located in a region with restricted Internet and/or limited availability to in-person tests
We know that we're not out of the woods of this pandemic yet, but we want to make it easier for you to continue your MBA application planning.
If you meet any the above-listed criteria, you will have until February 8, 2021 to share your test scores. This deadline will allow us to finalize our review of all GMAT or GRE scores submitted before we release Round 2 interview invitations.
As I've previously shared to our Round 1 applicants, if you're managing through any of the above situations, we've made it easy for you to alert us of your situation. When you log in to your application, you will see a drop-down option to select your situation if you're unable to submit test scores at the time of application.
I hope that this news brings some relief to you as you prepare your application. If you're still looking for some last-minute tips, don't hesitate to join us in an upcoming Application Tips Webinar, or reach out to our office with any questions.
Be well,


Blair Mannix
Director of Admissions