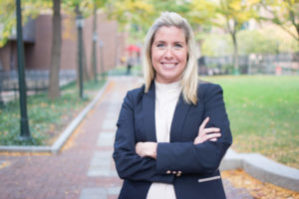 Over the past three years, we adapted together in the wake of uncertainty during the pandemic – we pivoted to virtual interviews and continue to accept at-home test scores. Wharton MBA Admissions has been and remains committed to supporting candidates whose plans for business school have changed for reasons out of their own control.
If you are planning to apply for Round 3 and have recently been laid off from your company, we want to ease some anxiety and offer ways to best approach your application:
Make your letters of recommendation work for you. You can still use your recent supervisor, even if you have recently left that company. References can be impactful by speaking highly of your work contributions on specific projects and within different teams, and they can corroborate that your departure was the result of a company-wide mandate and not because of your work ethic and capabilities. Further, previous supervisors or lateral colleagues could be alternatives to offer insights about you.
Use the additional information/optional essay to explain the circumstances of your recent layoff. A bullet point or two about your departure can help the admissions committee contextualize how recent events have impacted your employment.
Feel free to acknowledge your layoff within your resume, so we can better understand your employment timeline and journey. It will not negatively impact your candidacy.
Utilize the Wharton MBA Application Guide to gather our committee's insights and recommendations for each section of the application.
Schedule your testing as soon as possible. You can take the GMAT or GRE up to the day of the application deadline and share your official scores when they're available. While testing is an application requirement, it is not the determining factor of your candidacy. Don't let one component make or break your decision to apply. You will be given raw scores upon completing your test that you can use at the time of submission. Email us your official scores when they are available.
As you consider the future of your career, an MBA may be the perfect next step. Last year, 98.7% of the Class of 2022 reported a job offer. The Wharton MBA Career Management team reports that they are actively gathering business intelligence through conversations with recruiters, hiring managers, alumni, and media trends, and are in a strong position structurally to support students through their recruiting process.
We're ready to help you navigate this challenging time. Please don't hesitate to reach out to our office if you'd like to talk specifics about your application.
Take good care,



Blair Mannix
Director of Admissions