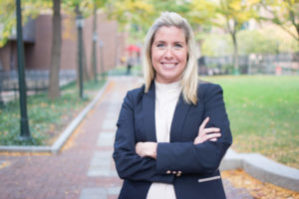 You spoke up, and we listened!  Based on your feedback, we have extended our Round 3 and Advance Access deadlines. We hope that the additional time to secure your test scores, receive your recommendations, and finalize your application provides you with some much-needed flexibility.
New Round 3 Deadline: Wednesday, April 15
New Advance Access Deadline: Wednesday, May 27
We will still be honoring the adjustment to our testing requirements that we announced last week. Round 3 and Advance Access applicants may still submit their applications without having sat for a standardized test.
Major application changes like this are something we take very seriously and we consult with Wharton leadership to make these decisions. Our goal is to provide all of our applicants with the same opportunities. We want to see you succeed!
Your health and safety remain our top priority and we look forward to learning more about you in your applications. We will continue to communicate any updates as they come in, so keep an eye on this space, and as always, please let us know if we can help in any way. Our staff is ready to work with you.
With warm wishes,


Blair Mannix
Director of Admissions